Program Assistant-COMEXUS

U.S.-Mexico Commission for Educational and Cultural Exchange
COMEXUS
Recruiting Program Assistant
General Job Description:
Provides support to four Program Officers in areas such as administrative systems, procedures, policies, monitoring grantee files and projects, participating in the organization of events.
Job Responsibilities:
 Database management and information processing:

Maintain and update files and documents for grantees, upload and download documents to grantee files send/receive via internal systems.
Upload and download documents from external systems.

Secretarial duties that include providing information to candidates and grantees, by answering questions and requests through various mechanisms, including but not limited to email, phone and web based inquiries.
Help create and standardize surveys and reports, and identify redundancies
Collect and compile data from surveys, reports and databases.
Coordinate web based research with individual program officers as required for projects and analysis.
Contribute to the coordination and organization of events by seeking and receiving quotes from venues and other providers, as well as participating in the actual event.
Collaborate on creating and revising systems and procedures as appropriate in conjunction with program officers.
Manage the Testing Center exams that include TOEFL iBT and GRE; prepare the center for exams, acquire materials needed, coordinate proctors to help on testing dates.
Skills/Requirements:
Detail oriented, bilingual administrative writing, reporting , Microsoft Office, data management, organization and prioritizing skills, professionalism, problem solving, supply management, inventory control, and multi-tasking.
The ideal candidate is highly responsible, flexible and adaptable, has team spirit, excellent communication skills and works well under pressure
Preferred qualifications:
Graduate intern (pasante) or newly graduated in International Relations, Public Policy, Administration, Education or related careers.
Excellent written and verbal communication abilities in Spanish and English (TOEFL ITP 550).
Experience with international education.
Work conditions:
Attractive working conditions: initial three month employment contract with possibility of permanent position with benefits (more than minimum required by Mexican law).
Contact:
Send cover letter in English and Spanish, CV, copy of official transcript of highest degree earned and the contact information for three references to Alma Lilia Calderon Pita, Director of Administration,
alma.calderon@comexus.org.mx. Review of applications will begin immediately and will continue until July 13th.
For more information on COMEXUS please go to www.comexus.org.mx
Te puede interesar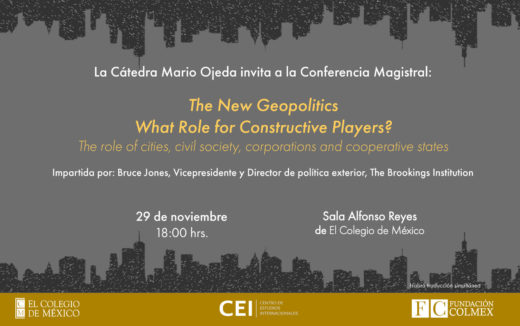 Eventos
0 veces compartido109 vistas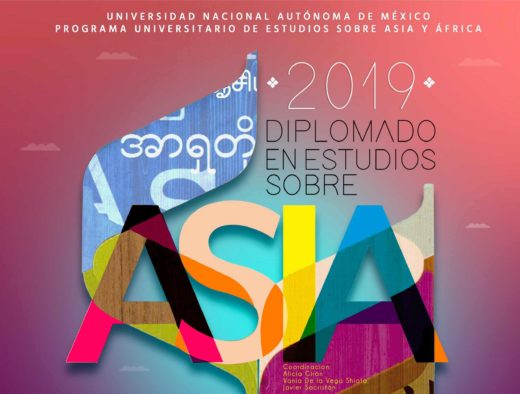 Convocatorias
0 veces compartido45 vistas
Convocatorias
0 veces compartido45 vistas
Diplomado en Estudios sobre Asia, 2019
Laura Gutiérrez
-
Nov 16, 2018
Objetivo General Presentar un programa general de los temas fundamentales sobre Este, Sur, Sureste de Asia y Medio Oriente, a…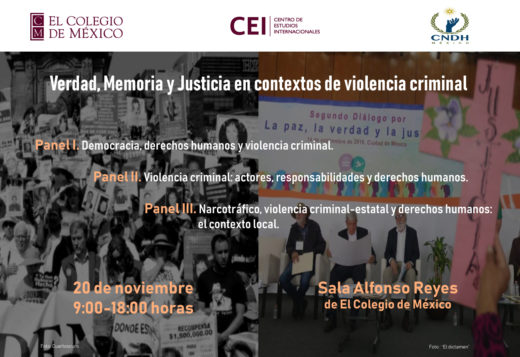 Eventos
0 veces compartido68 vistas