Causes and Symptoms of Socio-Cultural Polarization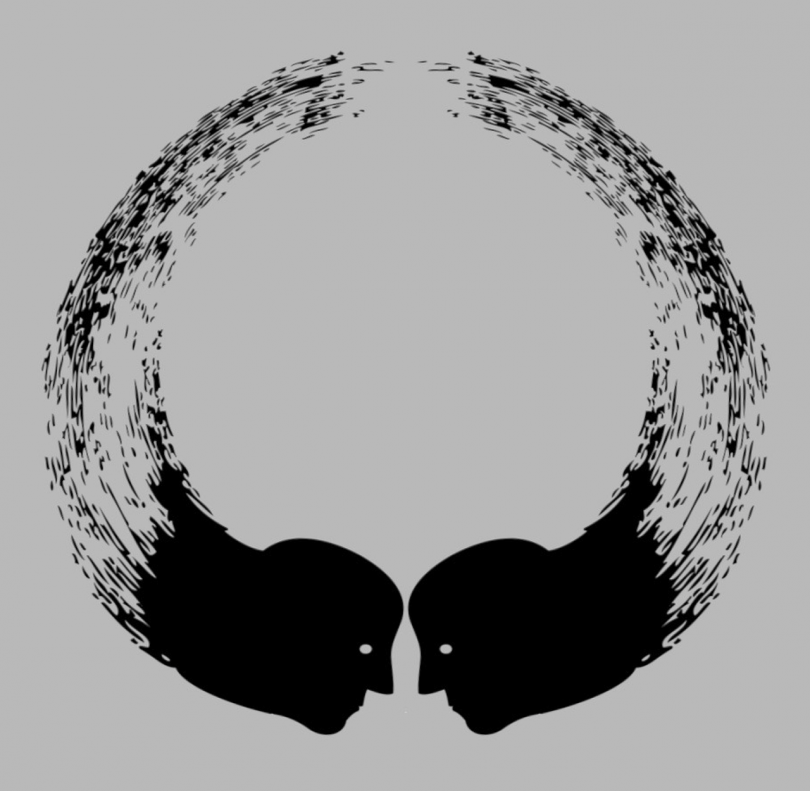 Causes and Symptoms of Socio-Cultural Polarization: Role of Information and Communication Technologies
for publication in a scholarly book (to be published by Springer) and presentation in associated paper development workshop
December 24-25, 2020 at IIM Ahmedabad, India
Abstract Deadline – June 30, 2020
Editors
Israr Qureshi, Australian National University, Canberra
Babita Bhatt, Australian National University, Canberra
Samrat Gupta, Indian Institute of Management, Ahmedabad
Amit Anand Tiwari, Indian Institute of Management, Rohtak
The Information and Communication Technology (ICT) provide users unparalleled access to information from around the globe. In spite of demographic differences, people can communicate, express and evolve their opinions on topics ranging from politics to culture. The ICT enabled wide-ranging information exchange on digital media can lead to two scenarios viz. formation of public sphere or formation of echo chambers. While public sphere, which promotes greater diversity, is a well-researched domain, substantially less research has been conducted on the study of echo chambers in socio-cultural domains. The polarization induced by formation and evolution of echo chambers in socio-cultural realm such as around healthcare, vaccination, climate change, education, warfare is an emerging avenue of research due to its enormous impact in shaping of our society. Moreover, the scientific investigation of dynamics of polarization around cultural products such as movies, painting, literature, and cartoons also holds great relevance in the emerging socio-cultural context.
The digital proliferation of debates/controversies around socio-cultural activities, products and services and their reinforcement through echo chambers needs to be investigated so as to evaluate its impact on society at large. For instance, recent controversy erupted around a cultural product such as Padmavat movie, resulting into serious social disruption in India. Another such example is that of increased cost of living, privatisation and inequality in Chile which brought polarisation of public perception through social media and escalated into widespread protests. A piece of information/misinformation related to socio-cultural activities/products or services and polarization of opinions around such information can lead to mass destruction of property and widespread human suffering. We believe this represents a mounting problem for society, one that is likely to intensify in the era of social media. Thus, understanding the dynamics, causes and symptoms of socio-cultural polarization is critical and would be valuable for developing interventions to reduce unhealthy societal and cultural polarisations.
The development of systematic knowledge is required to understand and address such a large scale and complex societal challenge so as to facilitate a deeper understanding and offer solutions to the growing issue of polarization in socio-cultural context driven primarily through echo chambers. In particular, systematic knowledge about the formation, evolution and/or normalization of such echo chambers is limited, and yet is much needed in current times when the societal and economic impact of socio-cultural activities, products and services around the world is rising. Furthermore, knowledge of echo chambers formed due to socio-cultural phenomena may exist in bits and pieces in multiple disciplines and sub-disciplines, and is in need of integration.
As technology enabled social media usage increases and the complex structural outcomes such as echo chambers are likely to have an increasingly important role in shaping public opinion, we seek to better understand the factors that drive polarization in the socio-cultural domain and consequently the dynamics and evolution of the echo chambers. We believe that developing a systematic understanding of such issues and initiatives is important and would help both public and private decision-makers, policymakers to prevent and handle socio-cultural discourse/controversies with minimal damage.
In this call we are open to global phenomenon of ICT enabled polarization. We are open to submissions based on any socio-cultural context that may hold significance in developing and developed nations in terms of comparison and learning from challenges and solutions and may spark a broader conversation on the topic. Such research could focus on any aspect within the socio-cultural aspect such as people, festivals, organizations, industries or products such as books, films, media, performing arts, architecture etc. The potential audience for the book comprises those with an interest in developing deeper and broader understanding of issues and initiatives related to polarization of opinions on cultural products. These include scholars from various disciplines, along with engaged organizational leaders, activists, policy makers, and common citizens. The book will be published by an internationally respected publisher of scholarly work.
We invite papers on such inter-related questions as below (but not restricted to these questions):
What are the specific challenges of socio-cultural polarizations, such as those around movies, books, paintings, museums, architecture, etc?
What can we learn about the similarities or differences in socio-cultural polarization across regions/countries and what implications could that have for polarization in developing and developed nations? What can we learn from the developed countries and what insights we can draw from developing countries?
What are the different structures/platforms in which socio-cultural polarizations take place and how, such as around communities, workplaces, organizations, online, etc.?
Who are the actors – individuals, organizations, communities, or any others – involved in socio-cultural polarizations? What do we know about approaches to model echo chambers and polarization?
What are the different types of activities involved in socio-cultural polarization, such as language (writing, speaking, news media, entertainment media), personal interactions, events (e.g. festivals, dining, special bridging events and gatherings), social media interaction, etc.?
What are the dynamics of polarization and echo chambers i.e. how have these changed over time and what are the specific challenges and initiatives involved in dealing with these dynamics?
What are the challenges and initiatives involved in socio-cultural polarization in the connected world engendered by the digital age, such as cyberbalkanization, ghettoization, echo chambers, fake news and its rapid dissemination, anonymity-based incivility/bullying/threats, etc.?
What theoretically innovative approaches can we leverage from across disciplines to curb cultural product related controversies and polarization?
What are the successful individual, organizational and governmental initiatives to address polarization?
How can we prevent divisive polarization?
Submission Guidelines for Paper Development Workshop
The editors will organize a workshop on December 24-25, 2020 at IIM Ahmedabad, India. To be considered for the workshop, please submit an extended abstract (maximum 2000 words excluding references, figures, and tables) by the deadline June 30, 2020. Upon receiving an accept decision by June 15, 2020, full papers (maximum 10000 words excluding references, figures and tables) for the workshop will be due by October 20, 2020. Participation in the workshop is highly encouraged to develop the papers but is neither necessary nor a guarantee of acceptance for the book. All submissions must be made to sparc495pdw@iima.ac.in. Final revised submission after receiving feedback in the workshop (or directly by end of December, 2020, for those who may not be able to attend the workshop) will be due by January 31, 2021.
Acknowledgement
This workshop is related to a project supported by the Scheme for Promotion of Academic and Research Collaboration (SPARC) of the Ministry of Human Resource Development (MHRD), Government of India, SPARC Grant No. SPARC/2018-2019/P495/SL
About the Editors
Israr Qureshi
Israr Qureshi is a Professor at Research School of Management, Australian National University. He is engaged in projects that investigate various aspects of social value creation through sustainable development, social intermediation, social entrepreneurship, and ICT. He is also engaged in various initiatives to address climate change. He has been published in Academy of Management Learning and Education, Journal of Business Ethics, Journal of Management, Journal of Management Studies, Journal of Organization Behavior, MIS Quarterly, Organization Studies, Research in the Sociology of Organizations among others. Israr has chaired panels and delivered keynote speeches on emerging business models to address social and environmental issues.
Babita Bhatt
Babita Bhatt is a Lecturer at Research School of Management, Australian National University. She earned her PhD from Norman Paterson School of International Affairs. Her research interest lies at the intersection of community, civil society and organizations. She applies social capital theory and capability approach to understand how social impact is achieved by organizations engaged in poor communities. Her work has been published in Organization Studies and Journal of Business Ethics, and has received funding from IDRC, Canada and RGC, Hong Kong. Her work on social cohesion and social entrepreneurship has been recognized with a grand challenge grant of about A $3 million.
Samrat Gupta
Samrat Gupta is an Assistant Professor at Indian Institute of Management Ahmedabad. He received his doctoral degree from Indian Institute of Management Lucknow. His broad research interests are in the area of Information Systems and Management with a focus on complex networks, cultural products, soft computing and online platforms. His work has been published in Information Sciences, Decision Support Systems, Data & Knowledge Engineering and Journal of Prediction Markets. One of his projects on studying network theoretic structures around cultural products has received funding from MHRD (Ministry of Human Resource Development, India) under a competitive granting scheme named as SPARC. His research has received several awards from reputed organizations around the world such as IDRBT, Hyderabad, IIM Bangalore and Complex Engineering Systems Institute, University of Chile.
Amit Anand Tiwari
Amit Anand Tiwari is an Assistant Professor at IIM Rohtak. He received his doctoral degree from Indian Institute of Management Lucknow. His research focuses on contemporary issues in creative industries and cultural products. His research interests span over various areas like service dominant logic, products coolness, and complex networks brand implications. His work has been published in Marketing Intelligence & Planning and Measuring Business Excellence. His projects on cultural products and echo chambers have received funding from MHRD (Ministry of Human Resource Development, India) under prestigious granting initiatives such as SPARC. His research has received award from IIM Ahmedabad.
Te puede interesar