Anti-racist Movements in Transformation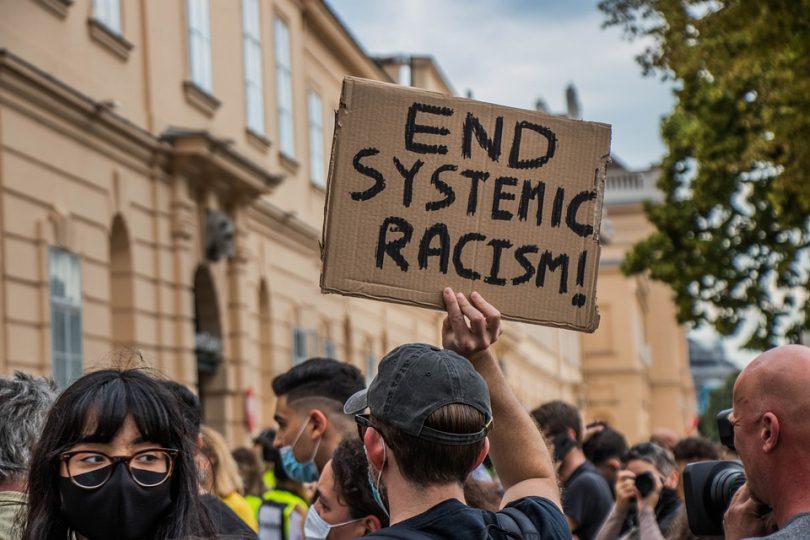 Anti-racist Movements in Transformation: Collaboration, Contention and Confrontation in Contemporary Europe
Workshop 18–19 November 2021
Södertörn University, Stockholm, Sweden
The aim of this workshop is to present and discuss original research on contemporary anti-racist movements in the Baltic sea region, Eastern Europe, and other parts of Europe. After the workshop, we will submit a proposal for an edited volume to an international publishing house, based on papers presented at the workshop. We especially invite original empirical contributions from scholars working within the field of social movement studies.
Theme and rationale
During the last decade, the conditions for anti-racist activism have changed in various and often contradictory ways. These changes – relating to the growth of the far right, increasingly restrictive asylum and border policies, and the international diffusion of Black Lives Matter – each impact on the opportunities, relations, and frames that condition anti-racist mobilization.
First, the period has seen increasing electoral gains and political influence for far right political actors in many parts of Europe. In some countries, this has coincided with the emergence of new forms of far right mobilization, such as PEGIDA, Nordic Resistance Movement, or the English Defence League. The period has also seen increasing collaboration between far right parties and mainstream conservative actors. In contrast, the increased political polarization has also created a new potential for interplay across different strands of anti-racism, both within the movement and between the movement and various political allies.
Second, 2015's "long summer of migration" saw a rapid expansion of refugee solidarity mobilizations across Europe. While some mobilizations were highly contentious, the period also witnessed an increase in state–civil society collaboration around the welcoming of refugees. The years since 2015 have, however, been characterized by increasingly restrictive asylum and border policies on domestic, European, and the global level.
Third, the international diffusion of Black Lives Matter (BLM) has reinvigorated protests against structural racism, leading to an increased focus on the state's role in producing or reproducing racial injustices. This has introduced new collective action frames and tactics to anti-racist movements globally, and it has greatly increased media attention to issues of structural racism. BLM has also helped highlight longer and often understudied histories of racialized minorities' anti-racist activism across different national contexts.
We invite papers focusing on movements and activism mobilizing against the far right or structural racism, or for the support of refugees, in contemporary Europe. We particularly invite contributions focusing on:
The impact of macro-level developments, such as changes in the political, legislative or discursive environment, on anti-racist movements.
Conflictual and/or collaborative interactions between anti-racist movements/activists and state actors (e.g. politicians and political parties, civil servants, the police).
How anti-racist movements have been affected by and adapted to the changing conditions for anti-racist activism during the last decade described above.
Workshop format and deadlines
We will accept around 10 papers to be presented at the workshop. The workshop format will be joint sessions to encourage discussions amongst the participants.
We invite scholars to submit extended abstracts by the 1st of July. The extended abstract should be 2–3 pages, and describe the outline of the planned paper (including research question, main theories used and references to relevant literature, and the empirical base of the paper). Applicants should also provide information about their general research interests within this field, as well as relevant earlier publications. We will inform you whether the paper has been accepted at latest 9 July. Accepted papers must be submitted as full papers before 20 October 2021. Each presenter is expected to comment on another participant's papers.
We plan to organise the workshop at Södertörn University (20 minutes from Stockholm Central by commuting train), 18–19 November 2021, and expect all participants to attend in person. If local pandemic restrictions will make this impossible, the workshop will be organised online.
Costs
Presenters of papers can attend the workshop for free. All those presenting papers from outside the Stockholm region will also be reimbursed for travel and accommodation expenses.
The organizers
The workshop organizers are part of the research project "Anti-racist contentions in the Baltic Sea region – a study of anti-racist activists' interplay with politicians and civil servants". The project is based at Södertörn University and funded by The Foundation for Baltic and East European Studies, Sweden. For more information about this research project, see https://bit.ly/3gEqxAv
The workshop is funded by the Centre for Baltic and East European Studies (CBEES), the multidisciplinary research centre focusing on the Baltic Sea region and Eastern Europe at Södertörn University.
Output
Our aim is to publish an edited volume at an international publishing house, based on papers presented at the workshop.
Contact information
For general questions about the workshop, and for applying and sending in paper abstracts, contact antiracismworkshop2021@sh.se.
Important Dates
1 July 2021: Abstract submission
9 July 2021: Notification of paper acceptance
20 October 2021: Submission of a final paper
Te puede interesar